In the first unit of this course I taught you several moves and strategies for evaluating facts and information online and you have used these methods to develop and publish fact-checks using the blogging platform WordPress.
As I you have surely noticed, we are right now — at this very moment — witnessing the life or death consequences of mediation during the most significant global crisis of our lives. Our social distancing practices, attempts to flatten the curve, and our individual responses to this virus are dependent not only on the facts we have access to, but how we frame and interpret those facts. Moreover, we have seen a plethora of examples of how the virality of information on the web affects the virality of the virus itself:
Whether they are widely-circulated hoaxes, partisan interpretations of the virus, or our beliefs in social distancing as an effective public health practice, or the way we value lives over economies, we have depended on the media to gauge our response to this moment. As we move the course online for this second and final unit, I want to focus on our individual and collective response by asking you to share your experiences with the class and, if you are comfortable, the wider public.
Crises produce meaning in unpredictable ways — some of our responses to this moment are tragic and unsettling, but some of them are funny, creative, and innovative. It's important to consider all of the responses to the pandemic — not just the awful ones. My hope is that we hear a diverse range of responses and that you are afforded an opportunity to document those in ways that are meaningful for you and an audience.
To get your writing out there, I will focus on helping you improve your facility with one platform you have already grown somewhat familiar with thus far: WordPress.
Writing in a time of Social Distancing
This unit is worth 150 points and is set up to be flexible via four categories of work: blogging, WordPress, participation, and a final portfolio. You will earn points for doing the work based on the following grid. As you can see, each category has a maximum amount of points. For example, while you can blog as much as you want in this unit, the most points you can earn for that category is 50. (Why set things up this way? Because I want to reward your writing, but I also want you to work on improving your WordPress skills while also participating in class.)
Blogging (50 points max.)
You will blog regularly in this unit and will be rewarded by frequency and/or level of development. That is, you can define "regularly" as once per week, and concentrate on writing longer, more developed and polished posts. Or you can define "regularly" as posting once every few days, and produce less-developed work. I recommend composing drafts of your posts in Google Docs, MS Word, or Apple's Pages so you can track word counts before moving your writing over to WordPress. Here's how I define length on the points rubric.
| | |
| --- | --- |
| Long post (~800-1,000 words) = | 10 points/each |
| Medium post (~400-799 words) = | 5 points/each |
| Short post (~200-399 words) = | 3 points /each |
What should you write about? As you'll see below, I'll be asking you to post about sources you're encountering on the web and how they could prompt you to write something. Sharing these prompts will help you avoid writer's block and keep you going.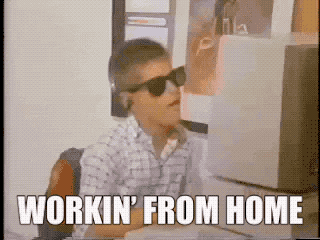 WordPress (25 points max.)
I have identified several tasks that will help you make your WordPress site more individualized, organized, expansive, and attractive. For each of these tasks, I will share brief YouTube tutorials. If you get stuck on a task, you can see me during class hours. These tasks could include:
Designing a custom banner for the top of your site.

Organizing menus and cleaning up your site by deleting templates and other start-up based content that WordPress gives you.

Revising and perfecting an About Me page.

Adding widgets, which allow you to create para-content and connect your blog to other sites on the web.

Register your own domain name and redirect your site.

Creating a site icon that shows up when people bookmark your site.
Participation (50 points max.)
We do not write alone. Here are your options for keeping this unit interactive and social:
Post a blog prompt. Prompts help us get started. They are directives for writing like "Tell us about a meal you made while sheltering in place, including any ingredients that required compromise…" These will be posted on our Blackboard discussion area, where you can also expand/reply to another prompt. I'll provide more instruction on this soon but your prompts can start by sharing a source that inspired the prompt itself. Meaningful texts beget meaningful texts. For more on this, see this prompts page on the course site (also linked under the Unit 2 menu above).
Comment on a blog. Use the blogroll to read each other's work, but also to leave a classmate a comment on their post(s). These shouldn't be confused with peer review. Responses in this case are more like extending the conversation. Be sure to take screen grabs of your comments for your portfolio.
Participate in a group chat. During the first 30 minutes of our regularly scheduled class meeting (T/Th 11-11:30 and 3:30-4), I will host a group chat. This is a chance for you to talk and ask questions of me and each other.
Promote your work on the socials. For those of you who want to share your writing with your friends, family, or strangers you can use Facebook, Twitter, Instagram, Snapchat, Reddit, or other modes of social media.
Portfolio (50 points, required)
A final portfolio will collect all of your work from this unit (so I can see it one place) and include a 1,000-word reflection about what you learned. This is due Thursday, May 7. You'll share this as a Google Doc in your WRT folder and include summaries/links to your blog posts, summaries/screen grabs of your WordPress improvements, lists of your prompts, screen grabs of your comments on other blogs or on social media. You'll also include a point tally at the end.
Schedule
Weekly plans will be posted on the course site and I will host group chats during the first 30 minutes of our regularly scheduled class meeting times (T/Th 11-11:30 a.m. for Section 1 and 3:30-4 p.m. for Section 2). Individual meetings of 15 minutes are available for the remainder of the class time via RSN/Starfish, so go there to make an appointment. Otherwise, use the following spreadsheets to manage your time/points. I will aim to check in with each one of you on Fridays to see how you're doing.
Remote instruction tools and methods
Our class will obviously be conducted exclusively online from here on out and I plan to use a mix of strategies to offer a flexibly structured learning experience in this very challenging time. While I plan to primarily lean on platforms you are familiar with, I will also draw from some new ones as well:
WRT course site. As before, this site is our course home and will include the daily plan (which I will try to condense to one per week). The lessons will discuss ways you can approach your blog writing, improve your WordPress site, and contribute effective prompts on Blackboard.
YouTube. I will supplement my daily plan posts with more technical lessons using embedded YouTube videos. These will be collected on a WRT playlist which is also linked on the menu above.
WordPress. A majority of your work in this unit will be continuing to build out the WordPress.com site you started in Unit 1. You already have the basics down, so I'll focus my lessons on ways you can take advantage of its more advanced features. You'll also use these blogs to post comments on your classmate's posts.
Blackboard. We haven't used BB much in this class, but it seems to be the best place for us to post prompts. Simply log in to the Rowan portal, navigate to our class, and look for the "Post a Prompt" link on the left menu. Create new threads or reply to existing ones. I will also continue to use Blackboard to post grades.
Real-time video chat (2x per week). I'll host synchronous group chats during the first 30 minutes of every regularly scheduled class meeting time: T/Th 11-11:30 a.m. for Section 1 and 3:30-4 p.m. for Section 2. Look for a link via email just before. After those 30 minutes, I will host optional, individual 15-min conferences that you'll be able to sign up for using RSN/Starfish (using whatever works before for you). Right now I like Zoom because I can share my desktop with you and, with your permission, take control of your computer to show you how to complete technical tasks. However, this is popular choice and if it becomes overwhelmed/unreliable I'll switch to Google Meet or Blackboard Connect.
WRT folder in Google Drive. The final portfolio will make use of Google Docs. I may also drop audio feedback on your blog in your WRT folders. You'll also be able to keep track of your points using a spreadsheet in your folder.