It occured to me as I've been reading your blogs that it might be nice if I could spotlight a few of my favorite posts and prompts of the week so far. Check them out!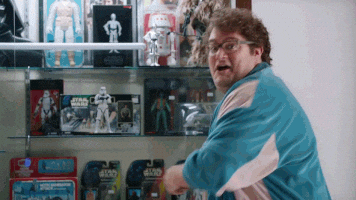 Posts (in alphabetical order):
"Let's Focus on the Positives!" by Ava. Of course we're all feeling overwhelmed right now and while this post summarized those feelings faithfully and sincerely, Ava pushes past them to acknowledge that "surrounding yourself with that negative weight will start negatively impacting other areas of [your] life." She then shares some strategies she's tried to come to terms with this weight, including playing ukulele. The post ends with an embedded video of Ava playing a cover tune of "Song of Sorrow." Would love to see more posts with this kinds of embedded content!
"SELF CARE (AND LACK THEREOF) UNDER COVID ISOLATION" by Nick. In this very personal post, Nick shares some of his attempts to find self-care routines and practices that work (or don't work) for him as he stays sequestered in emergency housing on campus. Those of you who have been posting about difficult nightly routines might find Nick's post particularly reassuring.
"Coronavirus Anxieties" by Sienna. The pandemic has led many of us to shelter-in-place with our families, some of whom are out in public every day out of necessity. Sienna's post shares the stories or her mother, who works in the imaging breast center in Hackensack, and her father, who needed to have a medical procedure done in the midst of all this. Her post balances gratitude with concern.
---
Prompts
Vee: During this time, certain types of jobs are considered "essential" and "non-essential." These categories have started a dialogue about how jobs that can sometimes be looked down upon — such as retail and some fast food industries — are actually quite important to keep society running. Does anyone work in positions such as these and have a unique experience they'd like to share, or have something to share about these types of jobs in general? In the same vein, should we as a country be looking to increase the salaries of these jobs now that they have proved to be vital? 
Vanessa: Does anyone have anything interesting to share about something their family did that they usually wouldn't? For me, my dad and family loves working out. It is perfect because my dad does construction, so because the gyms were closed he was able to build us our own mini gym in my Garage. I thought that this was amazing, and so thoughtful of him. My brother is at the gym 2 times a day, so this change took a toll on him. By making my garage into its own gym, it has brought light to the situation because no matter what there is always a plan B! Does anyone have anything different they have done to work with the change??
Eva: Social distancing is absolutely necessary and as hard as it can be, it's something that needs to happen. With that being said, I feel like with the idea of social distancing and the fear everyone is feeling; there's this weird vibe going on. When my husband, daughter, and I have gone for walks recently, if you see someone walking towards you on the same path, you can feel the tenison, awkwardness, and clearly the "elephant in the room." It's almost as if no one knows what to do. Should I step aside, should I keep walking, maybe I should hold my breath? One path we walked on, families would stop, stand along the side of the path, and allow us to get by. We would do the same. Whenever things change and hopefully get better, I think there is going to be some uncertainty for people. Will people hug or give a hand shake? Will groups gather for a picture? Everyone is going to feel socially awkward for awhile and that's totally understandable; I know I will be. Has anyone experienced anything like this? How do you think things will be when this is over? Do you think people will go back to normal in social situations or do you think there will be an awkward disconnect?
Rachel: This has been on my mind for ages now. We're all in our homes, isolated, doing our work from our own computers, not really required to go anywhere. And as an introvert, it's the greatest thing ever. But what happens after all of this? I know the disabled community was denied this for a long time, and they will not quietly let all of this go. So I'm genuinely curious: is anyone else going to join that fight? From a personal standpoint I'm going to. I don't have anything that can be described as visible disability, but I also benefit greatly from being able to just stay home. What does everyone else think?