Task: Give a classmate feedback on a blog post via email, WordPress, or Blackboard (~200-300 words).
Points: 5/each
---
Writing is fundamentally a social activity; it requires readers who, ideally, respond to it and ultimately build communities. Some of you are already seeing such rewarding community engagement in action. While that might be a lofty goal for these times, I have added an option for the participation category this week: give a classmate feedback.
I'm distinguishing feedback from peer-review. Whereas peer-review is often a response intended to improve a draft of writing, feedback — in this case — is different. Feedback communicates to the writer that you read their work closely, took it seriously, and found it meaningful in certain ways. It might also raise questions or provoke your own stories or arguments. But above all, the nature of this feedback should be respectful and supportive. Use the following to guide your response.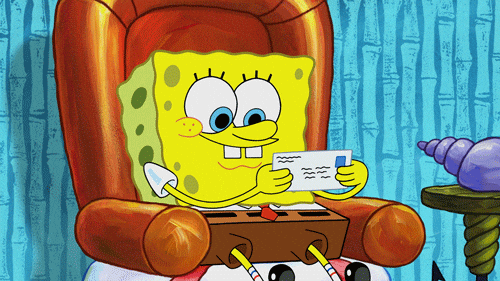 Which blog(s) should I respond to?
You should start your process with the blogroll, which includes the name and link of all students in our class, as well as their preferred mode of response (email, WordPress, or BlackBoard). Consider lurking on blogs via these links or making connections with writers at our Zoom meetings. As an author, you could also reference your own blogs in the prompts section of Blackboard.
If Blackboard was your preferred mode, post a summary of your post with the link and ask for feedback via your thread (more on that below). Also aim to be equitable. If you know someone already had gotten feedback, move on to another blog.
What are the modes of response?
Last week I asked you to note your preferences for feedback on the blogroll. As you browse blogs to respond to, default to the primary preference as you begin to compose (use the secondary only if the first choice isn't an option for some reason).
I also suggest drafting your response offline in a more traditional program like MS Word, Text Edit, Pages, or even your Notes app on your phone. And no matter which mode you use to respond, please be sure to keep track of your responses with links and screen grabs, as you will need them for the final portfolio.
Email. This is the simplest and most common mode. You can get the email address of every blogger on the blogroll. Please copy me in your correspondence.
WordPress. Leave a reply or comment at the bottom of a post by entering your email address and name (WP asks for this to prevent spam). You may also check to be notified of future responses to your comments.
Blackboard. This morning I added a 2nd forum to the discussion board area called "Feedback." If you are a blogger who made this your first choice for feedback (Eva and Ava so far), it is up to you to post first. Give potential readers a short summary of your post or posts you'd love feedback on. Respondents should then post their feedback in a reply on Blackboard.
What do I write?
Start with faithful summary of what you read. "Hi John, thank you for this thoughtful post about XYZ. I saw you grappling with some common issues and questions about ABC."
Share your own stories or perspectives about the topic or questions the blogger raised in their post. If they were talking about the effect social isolation has on their morning routine, you should acknowledge that and maybe share your own.
Ask follow up questions. The post might be sorting through some complex issues so it's entirely appropriate to seek clarification or suggest other questions they might think about,
Direct the writer to another source, reading, recording, film or other text that their post reminded you of. Share.
Carefully and respectfully provide a counter-story or alternative perspective. This wouldn't be suggesting this perspective is the right way — just a different way of interpreting what had been described in — or left out of — the post.